Improv your life
As well as teaching people to react and adapt, improvisation can teach creativity, innovation, communication, teamwork and leadership. Improvisation study is not just for the actor anymore (though we have many actors in the studio!). Think you may be interested in improv? This is the place to start. Already an improviser? This is the place to continue.
Whether you are an artist, entrepreneur or a professional, it's time to improv your life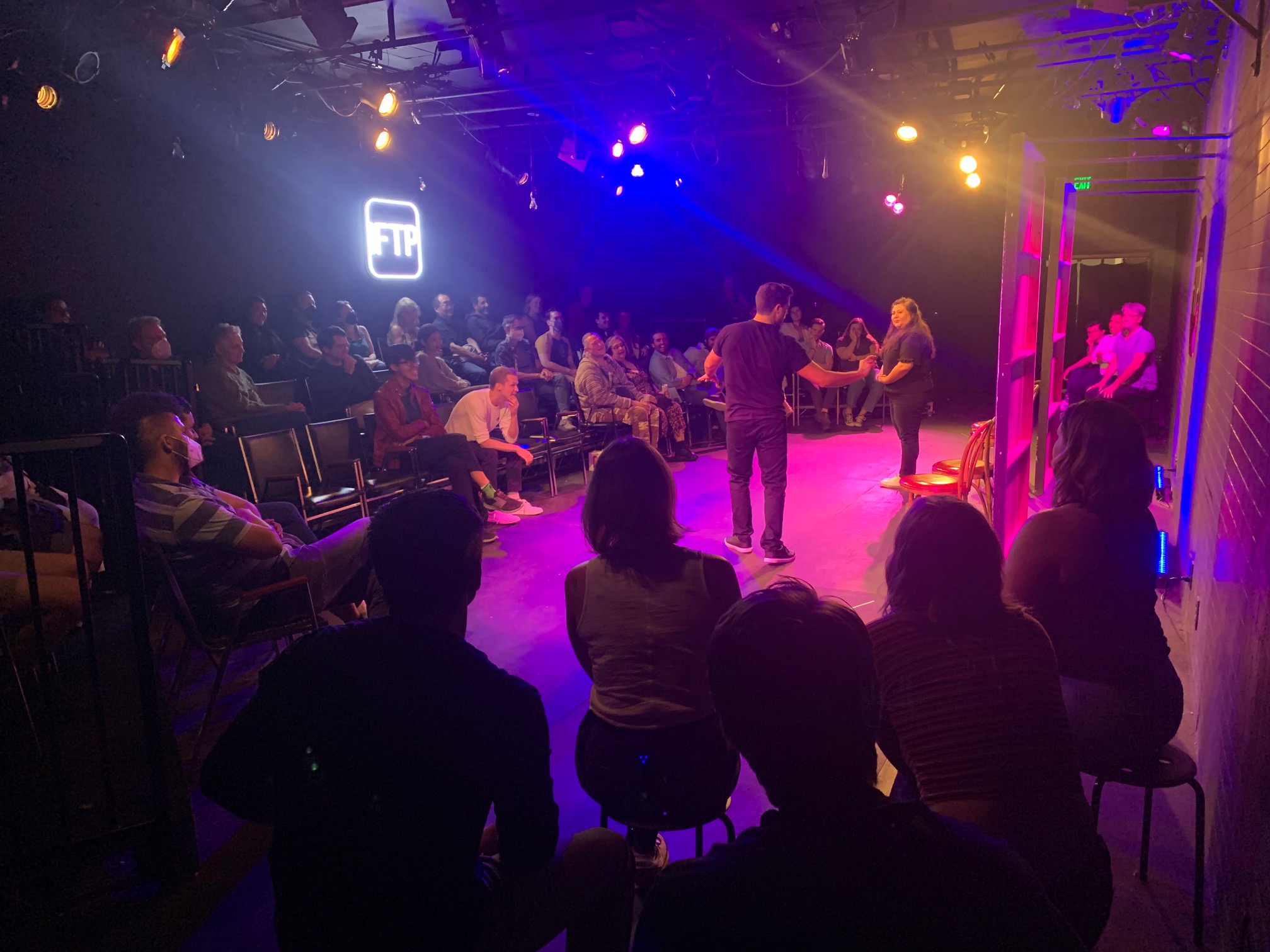 Improv for the People brings you the cutting edge performing arts class that businesses are teaching their employees and top business schools are teaching their MBA students.
Start your improv journey today!
Enter your contact information below and we'll get back to you shortly